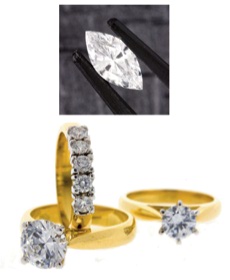 Dreams do come true. Bring us a picture of a piece of jewellery from any catalogue or advertisement and we will match it. Alternatively, we can help with a style and design to fit you and your budget.
We offer expert craftsmanship in gold (white and yellow), platinum and working with precious gemstones and pearls.
We can copy any current style. We can match an antique or vintage piece. Or perhaps you are looking for something with an art deco or Victorian style. We can do that and much, much more.
We offer excellent turnaround and free no-obligation in-store consultations and estimates.
Repair & Restoration Services:
We have been in the antique and estate jewellery restoration and repair business for over four decades. We effectively combine old world craftsmanship with the latest and greatest technological advances in the jewellery industry including laser soldering.
Only highly skilled and experienced jewellers are qualified to repair and restore vintage and antique jewellery or re-size antique and estate rings to fit properly.
We can convert "Grandmother's" brooch into a pendant or custom design a "one of a kind" piece of jewellery. Have you lost one of your favourite earrings? No problem! We can produce an exact duplicate from the one remaining.
Our restoration services include:
Diamond repairs and re-polishing. / Diamond setting.
Diamond and jewellery cleaning.
Jewellery repair and restoration.
Pearl re-stringing.
Personalised engraving and Seal engraving.
Precious gemstone repairs and re-polishing.
Re-enamelling.
Ring resizing.
And yes, we still change watch batteries.
Diamond Restoration Services: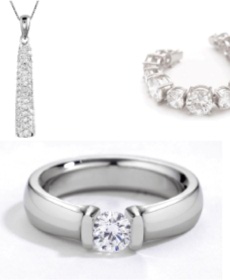 We are expert diamond setters and are fully certified gemologists.
Through our contacts at leading diamond houses in Belgium, we have the opportunity to purchase diamonds below wholesale. We always pass the savings on to you. We also have access to rare and truly unique diamonds.
Let us help with a stunning new custom-designed diamond tennis bracelet, pendent or engagement ring. Or, select a unique piece from our current selection.
We can also assist with all of your diamond repair,
re-polishing and cleaning needs.